FIRE SUPPRESSION SYSTEM FOR COMMERCIAL COOKING
The Right Choice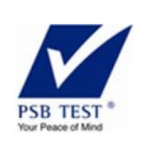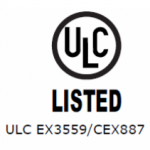 Each Range Guard System comes with:
Over 40 years of Proven Performance
Range Guard was the first UL-Listed Wet Chemical Fire Suppression System
Build-In Cost Savings
Range Guard's pre-engineered design gives you:
Optimal versatility, safety and effectiveness

Inexpensive hardware and system installation

Fast and cost effective system maintenance and upgrades
Fact: The greatest single cause of fires in eating
First with the Best
Range Guard's Wet Chemical Fire Suppression System uses KARBALOY, the superior wet chemical agent first developed over 40 years ago. Range Guard was the FIRST and remains the BEST!
Range Guard Systems guard against:
– facility damage
– potential injury of personnel and patrons
– lost profits due to business interruption
Range Guard Systems assure:
– quick fire detection and suppression
– 24-hour, continual fire protection
– superior wet chemical coverage that quickly suppresses fires and prevents reflash
– quick clean up
Range Guard exceeds UL300 standards
Fast, Reliable Fire Suppression
…could mean everything to the success of your business! Rely on Range Guard for:
rapid fire detection

with state-of-the-art heat detectors

removal of heat source

as Range Guard System automatically turns off appliances

immediate fire suppression

as wet chemical agent is sprayed on hazard area with special nozzles designed to give optimal coverage; wet agent provides superior saponification, which quickly snuffs flames and prevents reflash

quick, easy clean up

once appliances have cooled; the agent can be easily wiped away from equipment
Easy and Affordable to Install & Maintain
Range Guard's System offer maximum protection with minimum maintenance
Range Guard's pre-engineered systems are more cost effective
because flexible, versatile system components save on hardware and installation costs
Range Guard System recharging is fast and economical; great for keeping maintenance cost low
Range Guard's nozzles can be placed outside the appliance perimeter for ease of installation and drinking establishments is the over-heating of cooking oils and fats.
More Choice
Range Guard gives you optimal control; lots of choices; fire suppression using automatic and / or manual operation modes
Custom fit; Range Guard Systems are designed to easily fit in any kitchen layout
System updates using existing hardware; Range Guard strives to utilize existing system components to implement updates and improvements, making innovations and upgrades more cost effective
1. System Cylinder with Mounting Bracket
2. A+ Control Head
3. Detection Line Enclosed in Conduit
4. System Discharge Piping
5. Nozzle Protecting Duct
6. Nozzle Protecting Plenum
7. Appliance Nozzle
8. Provision for Automatic Gas Shutoff
9. Remote Control
10. Electric Micro Switches (Optional)
11. Cylinder Valve
12. Corner Pulley for Change in Directions
13. Fusible Link Heat Detector
14. System Valve Actuator
Approval & Listing
Listed by Underwriters Laboratories, Inc. (USA) Tested to UL300
Listed by Underwriters Laboratories of Canada. Tested to ULC/ORD-1254C.6
Conforms to NFPA 17A, Standard for Wet Chemical Extinguishing System
Conforms to NFPA 96, Standard for Vapor Removal from Cooking Equipment
Listed by TUV SUD PSB (Singapore)
Approved by Bomba (Malaysia)
Certified Quality
ISO 9001 Certified Quality Standards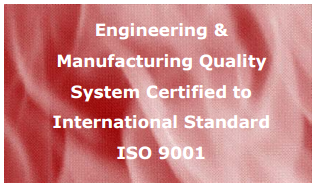 Features of the System
Designed to address the total fire hazard.
Flexible piping configurations
Choice of black or stainless steel piping; stainless steel or brass tubing
Operating and storage temperature -18o
Factory filled stored pressure cylinders with chrome plated valves
Valve incorporate pressure gauges for "at a glance" readiness status
Cylinders can be piped together to minimize installation cost/li>
Six temperature heat detectors available for precise hazard specification
Easily identifiable smaller nozzles with integral strainers and foil bursting disc to protect against blockage during discharge
Swivel adaptors available for nozzles
Optional stainless steel enclosure
One of the Most Widely Approved and Accepted Kitchen Fire Suppression Systems Available Today.